Record your crystal clear voice without any interference!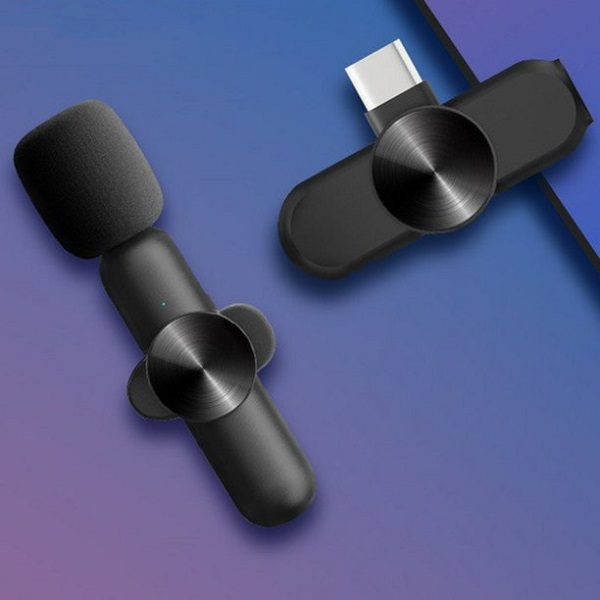 These lavalier microphones will give you the high-quality sound you lacked with minimum effort. With their intelligent noise-reducing function, it is possible to minimise any noise, whether minor vibrations or outdoor noises generate it. The dual wireless system includes two microphones and one receiver. You can use one of them or record two sound sources simultaneously. Their installation is very easy and can be done in 10 seconds. This promotes higher-quality content and significantly reduces post-editing. These microphones are especially useful for those who like recording videos, live streaming, vlogging, broadcasting, interviewing, online teaching, and others.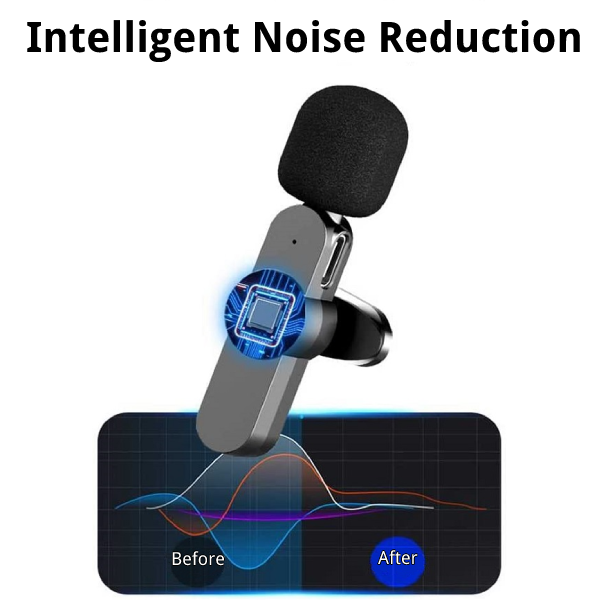 These lavalier microphones do not require any apps or special connections to work and synchronise. Follow these three easy steps: plug the receiver, adjust the microphone on your collar and push the hidden turn-on button. After this quick procedure, the transmitters and the receiver will automatically pair. They stay connected even at longer distances, allowing you to record sound from up to 20 meters away, so you can move around freely when doing video recording.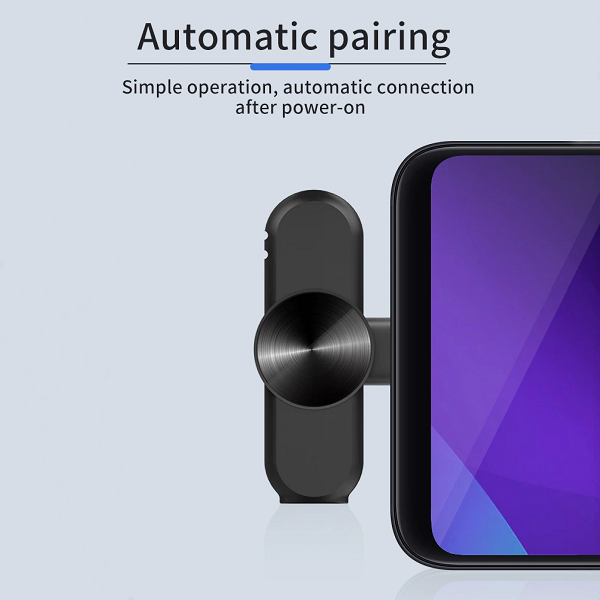 These microphones have long battery life. After being fully charged within 1.5 hours, the built-in 80 mAH rechargeable lithium battery will work continuously for up to 6 hours. Each microphone also adopts a 2.4G transmission chip. They allow a more stable and efficient transmission between the microphone and the receiver, making them more sensitive. What is more, the wireless microphone's built-in smart chips achieve 3 level noise reduction to provide professional full-frequency audio.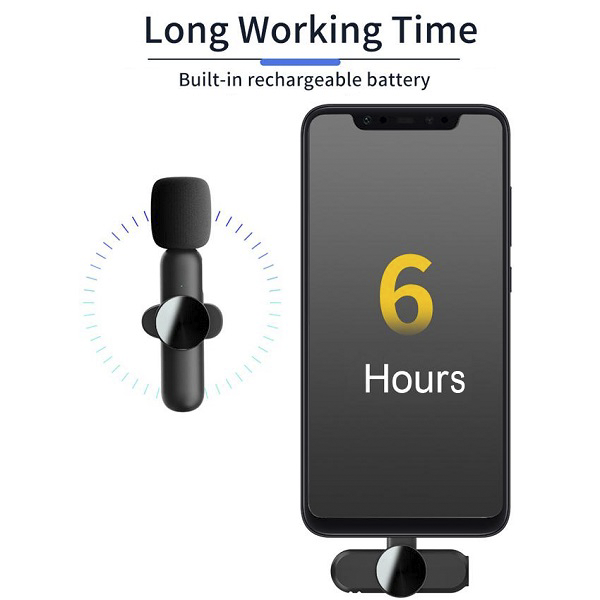 KEY BENEFITS:
✔️ PLUG & PLAY — These microphones adopt a real-time auto-sync technology. To use them, you only need to plug the receiver into your device and push the button.
✔️ MINIMISE AMBIENT NOISE — With their 3 level noise reduction chips, the mic system removes the external sounds that may interfere with the recording process. This allows for achieving the full-frequency audio.
✔️ WORK OVER LONG DISTANCES — The robust transmission helps to record the sound from a distance of up to 20 meters.
✔️ NO WIRES REQUIRED — As these microphones are cordless, there will be no unnecessary wires lying on the floors and hanging over your shoulders. This promotes a hands-free, comfortable recording experience while saving your time.
✔️ MULTIAPPLICABLE — These microphones are essential tools for recording videos, live streaming, vlogging, broadcasting, conducting interviews, online teaching, etc.
✔️ COMPATIBLE WITH 99% OF DEVICES — The receiver and the transmitters are suitable for all iPhone or iPad models and all Android systems.
PRODUCT SIZE: