Get your children interested in exploring cooking with these kitchen toy sets!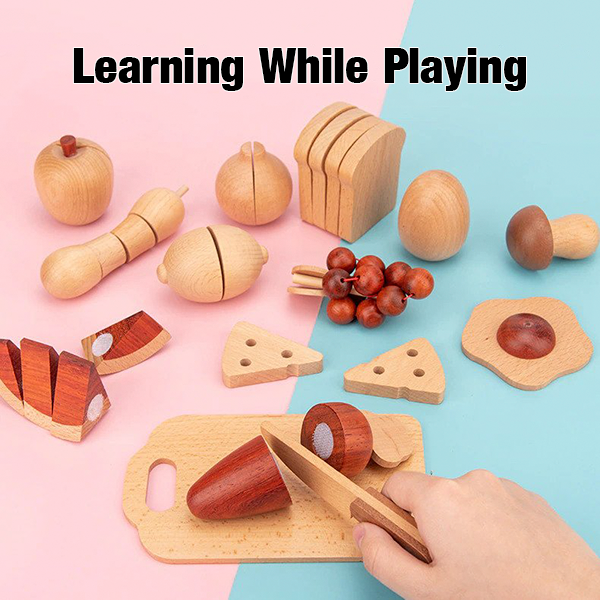 These Wooden Kitchen Toys will inspire hours of fun cooking with family and friends. These sets are everything your child needs to cook and serve a delicious meal. Playing with utensils encourages imaginative play and develops a love for cooking. Moreover, they also help in establishing friendships and mastering speaking. Most importantly, these toys promote the advancement of cognitive skills, such as paying attention, remembering the names of food, utensils and colours, hand-eye coordination, creativity, and others.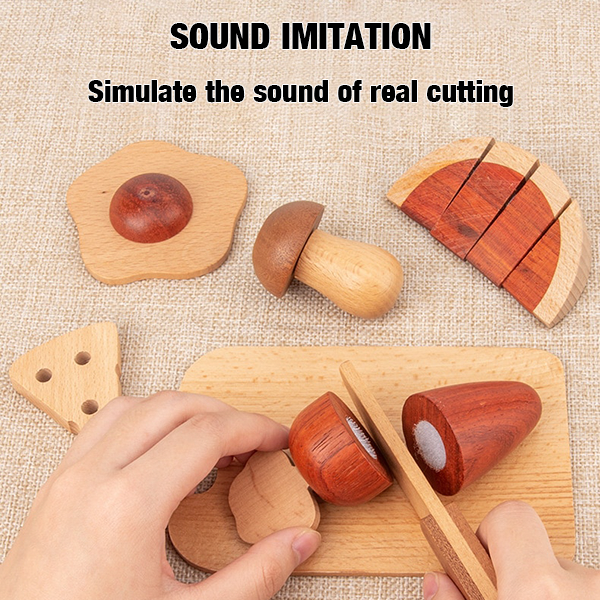 The wooden pretend-play sets feature realistic elements like shakeable salt and pepper and cuttable fruit and vegetable. The true-to-life sounds will increase your child's imagination and make the playing process more enjoyable. What is more, the toys can be easily painted. This will give your child room for creativity and painting skills. Plus, you will be able to come up with new games using these toys, such as colour memorisation.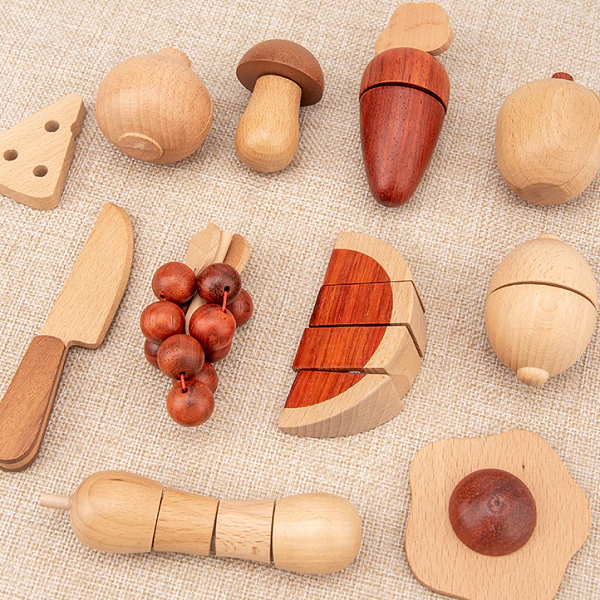 These kitchen toy playsets are specifically designed with gentle and rounded corners. They also adopt a smooth and soft finish making them safe and comfortable for small hands to play with. Plus, the size of the toys makes them uneasy to swallow. Plus, these sets are suitable for all kids, including boys and girls, from 3 years.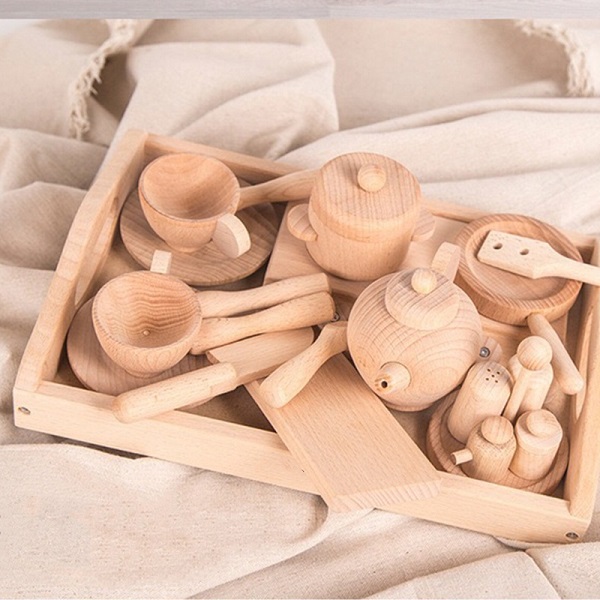 KEY BENEFITS:
SUPPORT COGNITIVE DEVELOPMENT — These Wooden Kitchen Toys encourage counting, sorting, imaginative play, storytelling, and fine motor skills.
PROMOTE REALISTIC COOKING EXPERIENCE — These toys feature small Velco fasteners that mimic the sound of actual cutting. The food pieces can be "cut" apart by kids with a corresponding sound to make the game even more interesting.
DEVELOP LOVE FOR COOKING — These Wooden Kitchen Toys encourage children to imitate parents cooking for their families, cultivating responsibility and love for cooking from an early age.
 ALLOW TO BE PAINTED — As these kitchen toys are of wood colours, they can be easily coloured by children. It will give room for creativity and give you the opportunity to invent new games using these toys, such as colour memorisation.
SAFE TO PLAY WITH — These sets are completely child-friendly. The paint finish and sturdy wood construction make these toys long-lasting and safe for kids to play with.
SUITABLE FOR OVER 3-YEAR-OLDS  — These sets will make an excellent gift for kids of 3 years and up.
PRODUCT SIZE:
Cookware: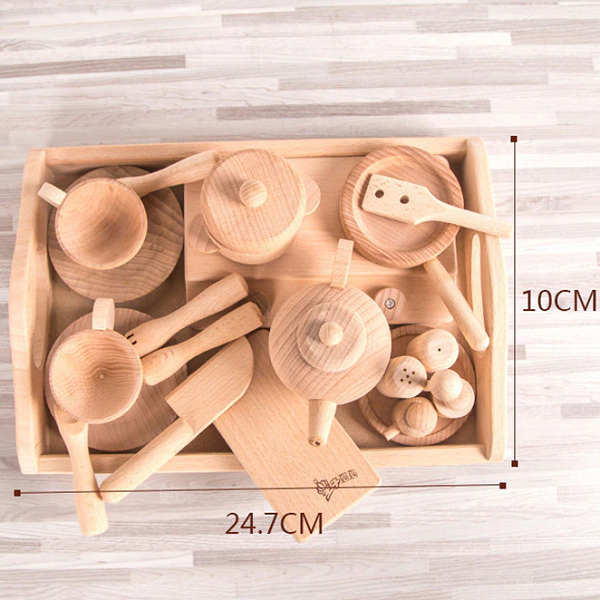 Fruit and Vegetables: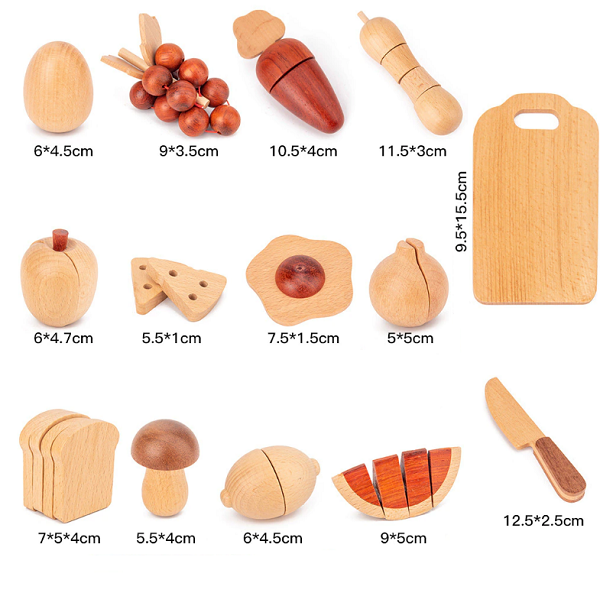 Kitchenware: