Create a special atmosphere by illuminating your room with our Wall Circle Decoration Light!
These delicately designed LED lights will add an exquisite touch to your home's decor. Not only do they bring more light into your place, but they also create a warm and comfortable living room environment. This Wall Circle Decoration Light adopts a modern geometric design. Available in various styles, colors, and sizes, these lights are well compatible with all your decoration style spaces. They are very harmonious with both classical furniture and modern style decoration. Moreover, you can DIY your own unique design by playing any combination of different light diameters.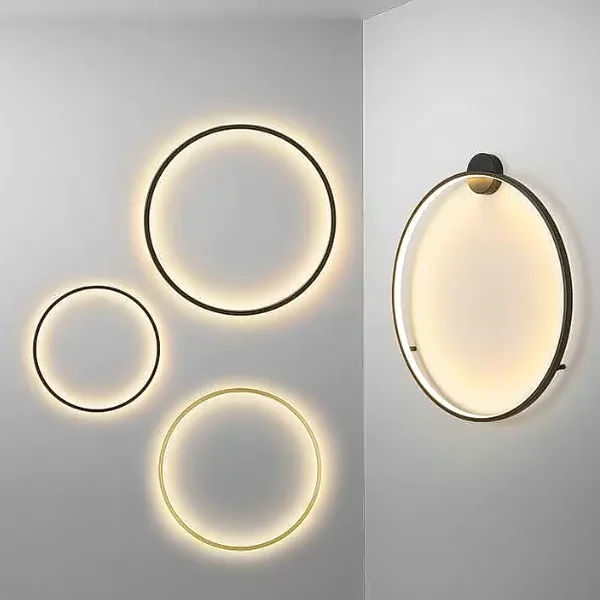 When reading a book on the bed or watching TV on the sofa, the Wall Circle Decoration Light will create a soft-light ambient atmosphere for you. Without any flashing and flickering, it will not irritate and hurt your eyes. Plus, it can also be used as a night light to protect your vision and save energy. Additionally, it is perfect for being wall mounted in the living room, bathroom, bedroom, foyer, hallway, office, restaurant, coffee room, study, and others.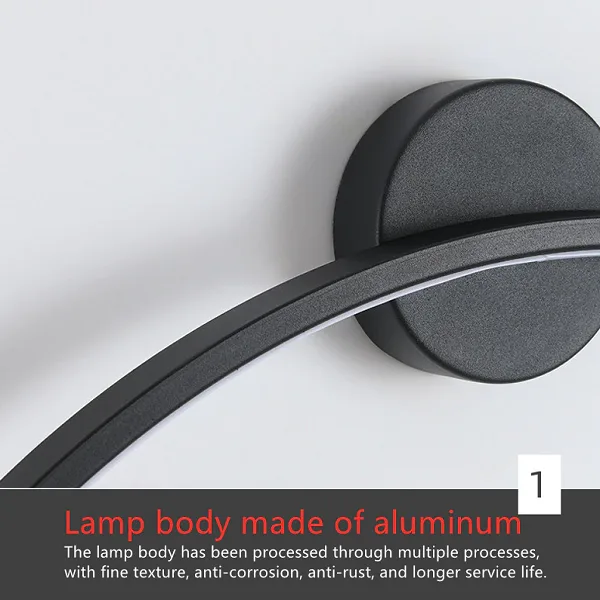 This Circle Light is available in two luminescence types. While Style 2 has inner lighting, the circles of Style 1 will be illuminated from the backside. Our lights are also available in several light colors, including warm, cool, and neutral light. They use modern LEDs which require no bulb replacement. Plus, while providing sufficient lighting, LED light is also more energy-saving and cuts down your electricity cost.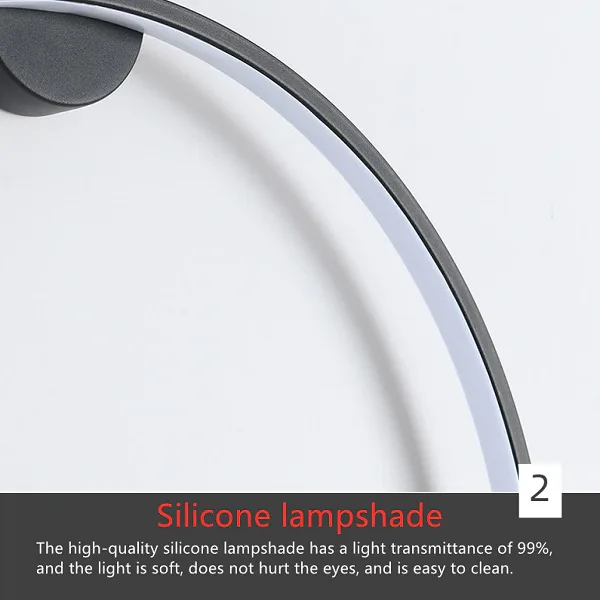 The Wall Circle Decoration Light features only premium high-quality materials. The light body is made of sturdy aluminum and processed with the coating process. The edge of the light body is made of highly translucent acrylic material. It makes the light corrosion-resistant and anti-rust. Moreover, the sturdy materials make this light more durable with a long lifespan of 50,000 hours.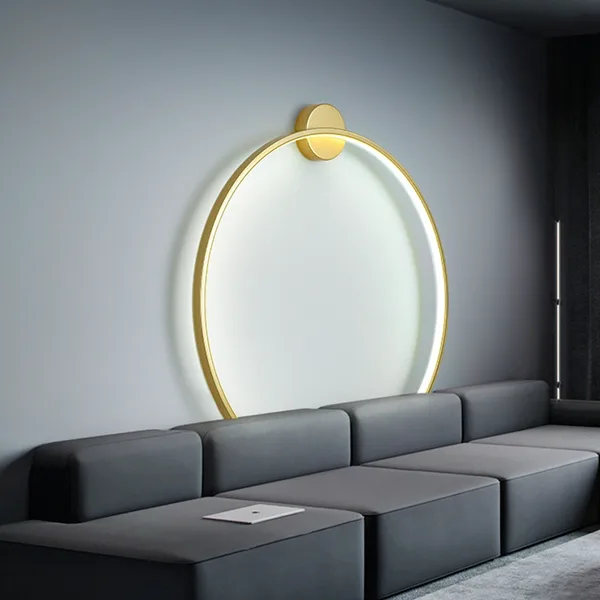 KEY BENEFITS:
✔️ BRIGHTS UP THE SPACE — Our Wall Circle Lamp illuminates the room with soft light while providing a good brightness and protecting your eyes.
✔️ BUILDS A HOMELY ATMOSPHERE — By spreading soft light, this Circle Lamp creates a perfect ambient atmosphere at your home.
✔️ DOES NOT HURT EYES — This light does not flicker and flash, making it comfortable and safe for your eyes to look at. 
✔️ SUITABLE FOR VARIOUS PLACES — This circle light with its unique design is perfect for being wall mounted in the living room, bathroom, bedroom, foyer, hallway, office, restaurant, coffee room, study, and others.
✔️ CORROSION-RESISTANT & ANTI-RUST — Made of sturdy aluminium materials, this light has proved not to rust and be corrosion-resistant.
✔️ ENERGY-SAVING — This light uses LEDs which save up to 80% electricity compared to conventional light bulbs and cut down your electricity costs. 
PRODUCT SIZE: