Add classy Bohemian vibes to your space!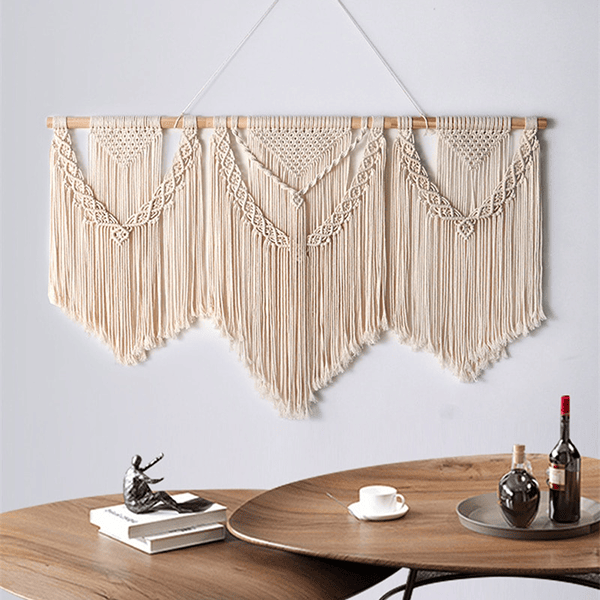 The elegant combination of tapestry and Bohemian style in our Boho Wall Hanging Tapestry will fit perfectly with your white, gray, or wooden walls. The beautiful symmetric pattern will add texture and comfort to your living room, bedroom, or cabinet. It is made of 100% natural cotton and wood, so this beautiful woven tapestry will be a perfect decoration for your house for years.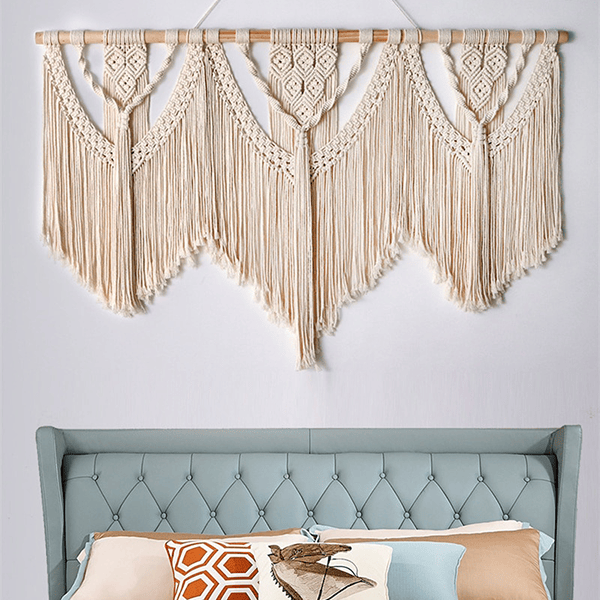 The combination of beige cotton and light wood makes our hanging tapestry look stunningly natural, Bohemian, and classy. It's subtle but will effortlessly change the feeling of the whole space.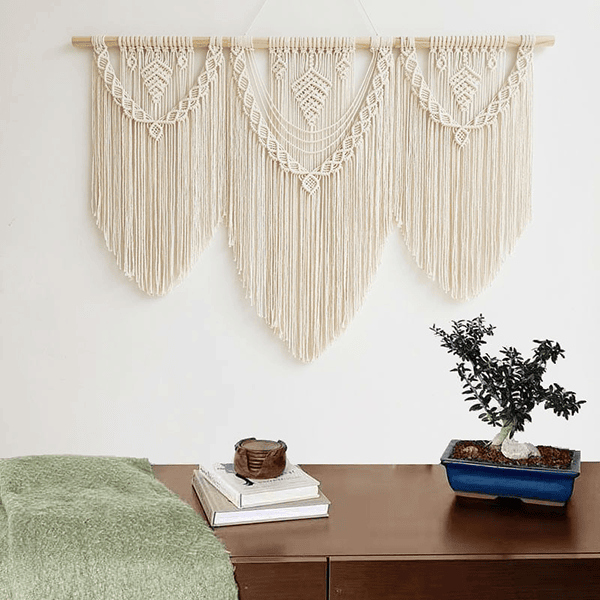 Our premium wall tapestry is totally hand-woven. Each piece is slightly different and unique in its own way. Weavers with years of experience make sure our Boho Wall Hanging Tapestry is woven tightly so it will not sag and lose its beauty over the years.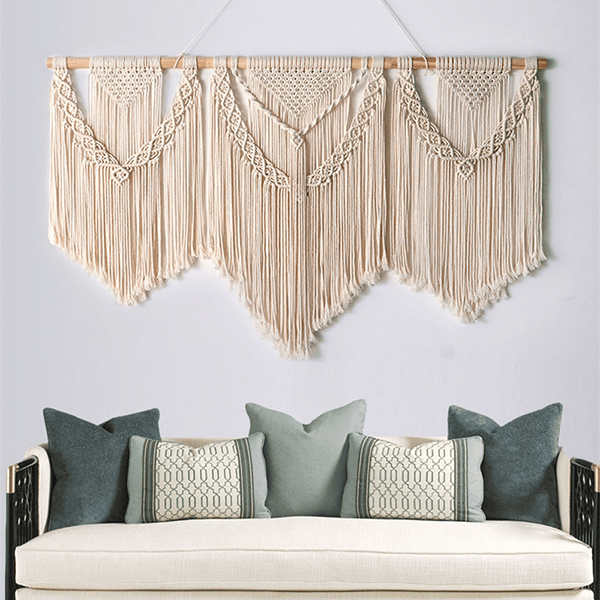 KEY BENEFITS:
✔️ 100% NATURAL MATERIALS — The tapestry is made of 100% natural cotton and wood. Plus, it's totally hand-woven.

✔️ ADDS UNIQUE TOUCH — The hand-woven wall will add texture and Bohemian vibes to any room.

✔️ EASY TO STYLE — This piece will bring more coziness and warmth to any room bringing a more Bohemian aesthetic.
PRODUCT SIZE: