Add a special touch to your room by hanging bohemian-style curtains!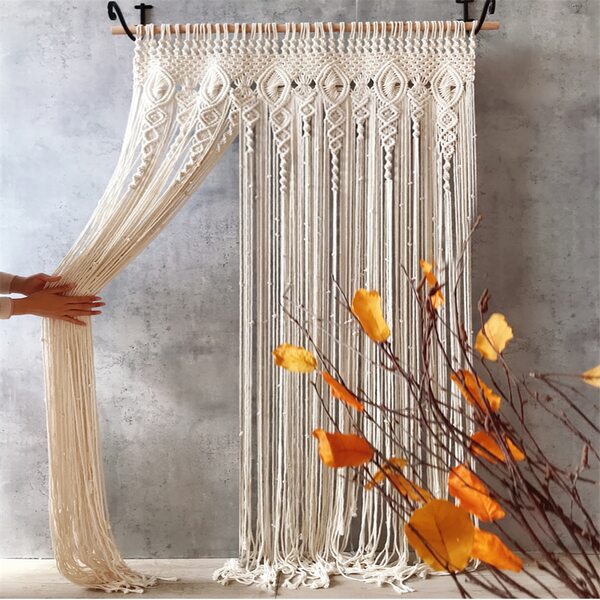 The Boho Door Curtains create a unique atmosphere of home comfort and style for any interior. It is a perfect item to use as a window curtain, a room divider, or hang it in a doorway. It would look excellent in a kitchen, living room, bedroom, or home office. Plus, these bohemian-style curtains can be a modern decoration if you'd like to bring some texture and interest to your walls.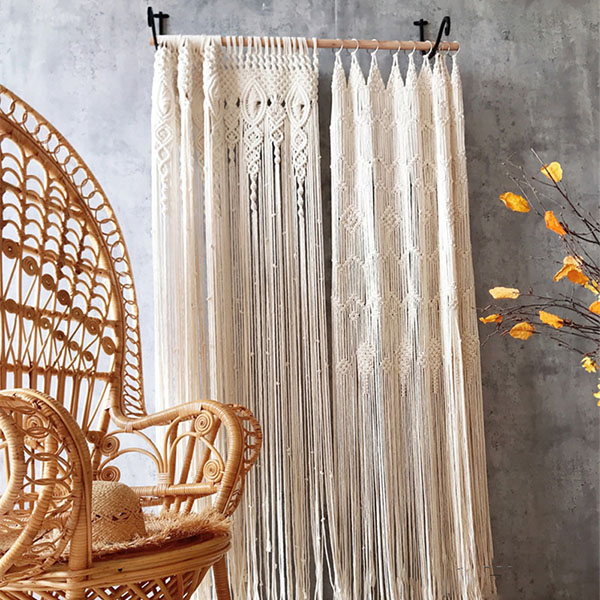 The light and simple macrame curtain will be a great and practical gift for your loved ones. It can also be used as an elegant decoration for special occasions like weddings, festivals, and parties. Our Boho Door Curtains is the best gift for housewarming, baby shower, graduation, anniversary, etc.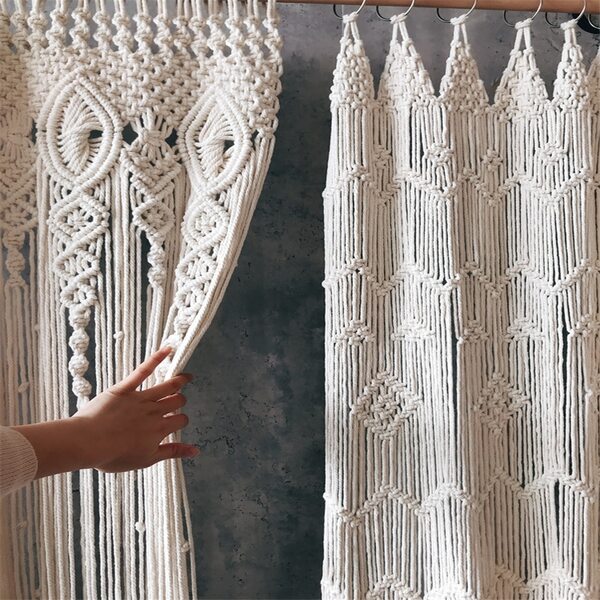 The hand-knotted macrame is very easy to use and maintain as it is made of 100% cotton rope. You can only blow off the dust regularly with a hairdryer instead of washing it with water for regular maintenance. Furthermore, if you need to wash the product, just hand-wash it with room temperature water. Also, you can gently rub the material to clean it off.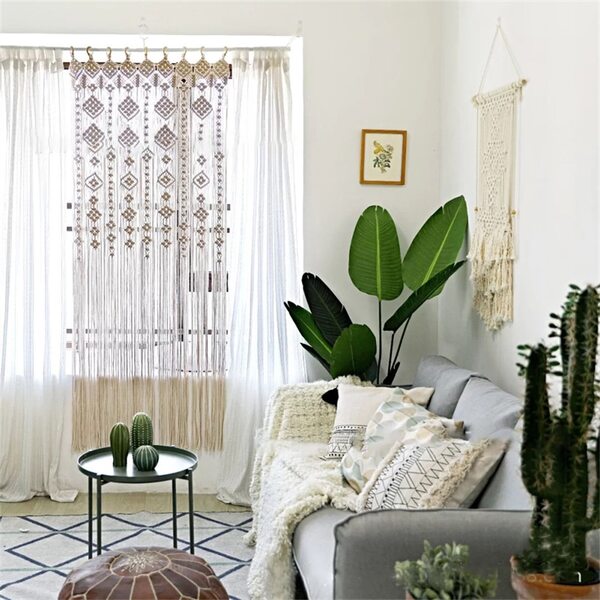 KEY BENEFITS:
✔️ PROVIDES PRIVACY TO YOUR SPACE —  Make your home cosier by dividing the space of your rooms. 
✔️ GREAT PRESENT FOR A BOHEMIAN ART LOVER — Surprise your loved ones with a thoughtful gift.
✔️ SUITABLE FOR ABSOLUTELY ANY INTERIOR — The hand-knotted pattern adds visual interest to any room you choose. 
PRODUCT SIZE:
Flower — 85x200cm
Butterfly — 90x180cm
Spiral — 95x200cm
Honeycomb — 85x200cm
Note: the wooden stick is not included.