Make your home look cosier with unique authentic decoration!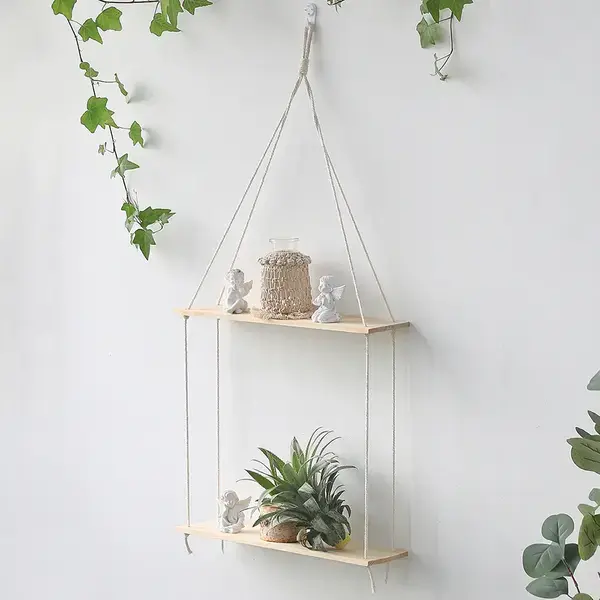 Having plain, non-decorated walls in our home can be challenging to get right. These floating shelves are the perfect piece for any rustic, modern, or farmhouse home décor. This macrame hanging shelf brings life and warmth into your home while being a functioning shelf where you can store your books and photo frames. On their own, these shelves will give off a sense of vintage style.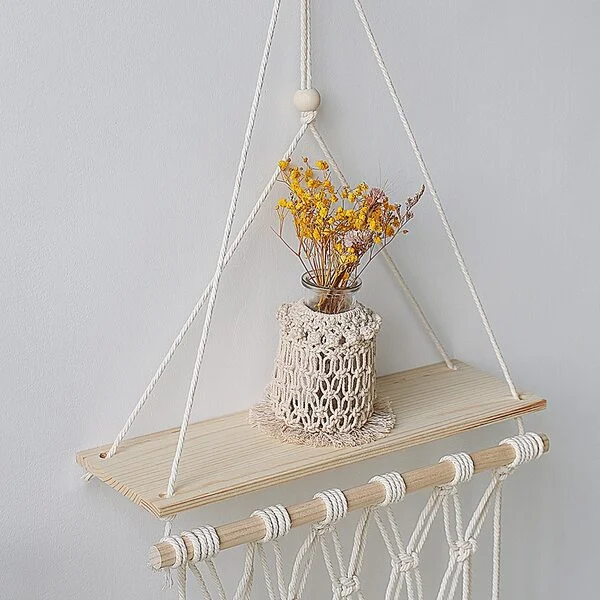 The hanging wooden shelf is made of natural recycled wood and has no odour. It has the natural texture of a wooden board. Therefore, the overall exceptional beauty of the hanging shelf rope is added. Plus, each board of the hanging shelf is unique, so it can also be a perfect gift idea for your family or friends.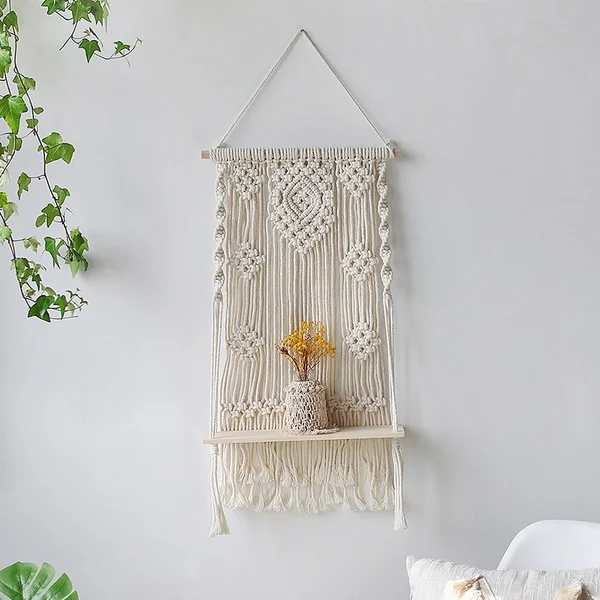 There are seamless nails for you to keep the wall intact and beautiful, which solves your installation troubles. There is no need to worry about leaving visible marks during installation or removal. Please note that seamless nails are only suitable for stucco and latex paint walls. If it is a concrete or rough wall, we recommend installing it with screws.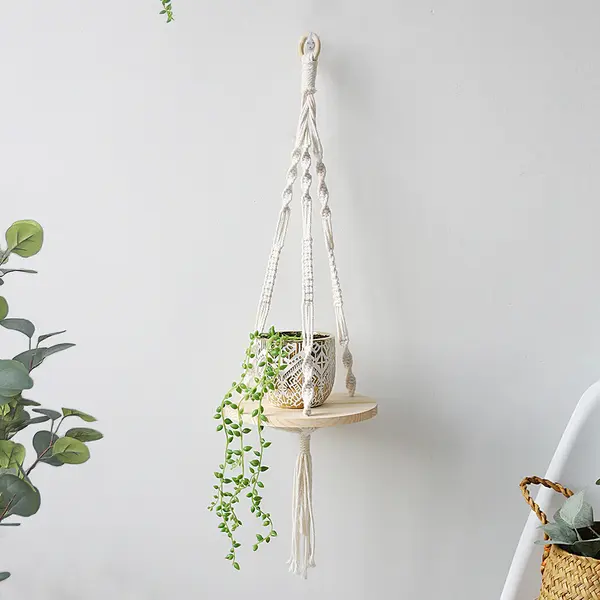 KEY BENEFITS:
✔️ ADDS WARMTH TO EVERY ROOM — Handmade, exquisite design that makes your home look unique.
✔️ MADE OF ECO-FRIENDLY MATERIALS — We only choose eco materials that don't harm the environment.
✔️ PERFECT GIFT IDEA  — Surprise your friends or family with a stylish and thoughtful present. 
✔️ EASY AND QUICK TO INSTALL — Seamless nails leave no marks on your stucco or latex walls. 
PRODUCT SIZE: