Enjoy the relaxing time and develop your mindset simultaneously with these mysterious Wooden Animal Puzzles!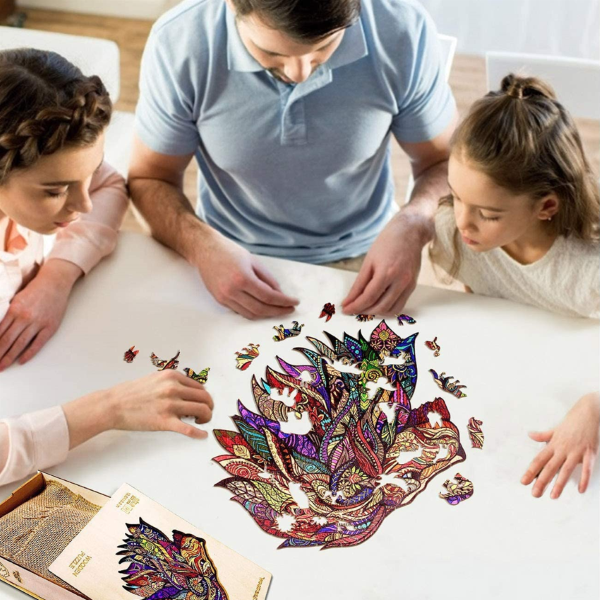 Wooden puzzles are one of the best games to keep the brain healthy and active. These puzzles allow children to develop hand-eye coordination, practice logical thinking and problem-solving skills. As for adults, it can help them relieve stress after a hard day. Wooden Animal Puzzles can calm the mind and stimulate a creative state of meditation.
When your child is alone with a puzzle, you can expect three basic skills to be built:
Physical skills – from holding puzzle pieces and turning them until they fit
Cognitive skills – as they solve the problems of a puzzle
Emotional skills – they learn patience and are rewarded when they complete the puzzle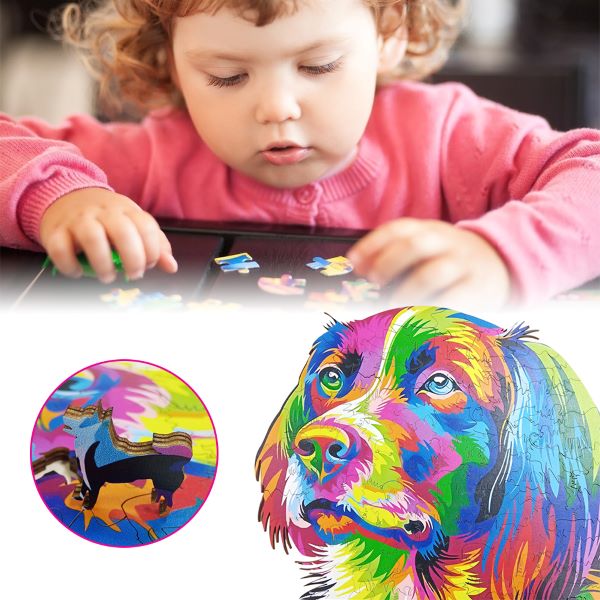 Made from formaldehyde-free wooden materials, these animal puzzles have smooth surfaces and high quality. All details are laser cut without burnt laser marks and burrs on the edge. They are durable and resistant to corrosion. The puzzle pieces fit together perfectly. We use only non-toxic printing ink, so your puzzle will stay bright for a long time and will not fade. Moreover, once completed, these puzzles completely resemble amazing colorful animals, which will be unique home decor.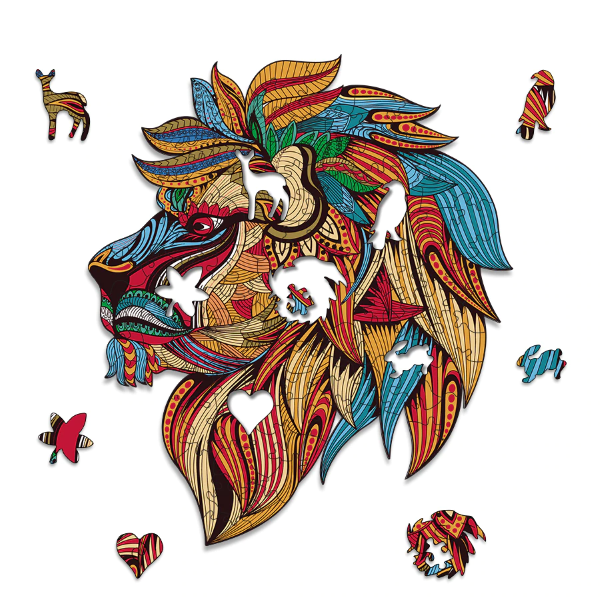 Our wooden puzzles are the most valuable parent-child game. It can promote human-eye coordination and improve concentration, patience, logical thinking, and problem-solving ability. This intellectual game for adults and children is a good choice as a present. You can enjoy this puzzle game with your family and friends.
Puzzles are available in 3 sizes: A3, A4, and A5. A3 includes 300 pcs, A4 includes 200pcs and A5 includes 100pcs.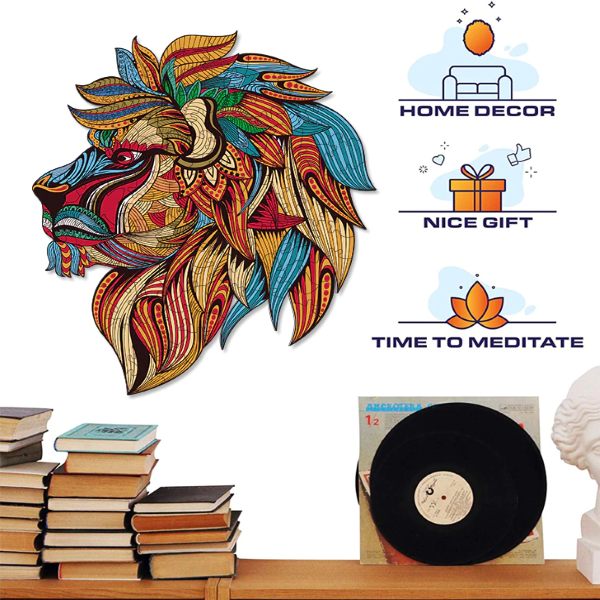 KEY BENEFITS:
✔️ IMPROVES MENTAL LEARNING – Puzzles are an important educational learning tool for toddlers and young children as they provide many skills, cognitive learning benefits, and opportunities.
✔️ KEEPS THE BRAIN HEALTHY – Wooden puzzles are one of the best games for adults to keep the brain young and active.
✔️ IMPROVES CONCENTRATION – Working on a puzzle until completion does give kids the chance to work on one task uninterrupted and improve concentration.
✔️ PROMOTES EYE-HAND COORDINATION – Your child will develop a keen relationship between what their eyes see, what their hands do, and what their brain relates to this information.
PRODUCT SIZE: