Inspire your children's imagination and creativity while playing!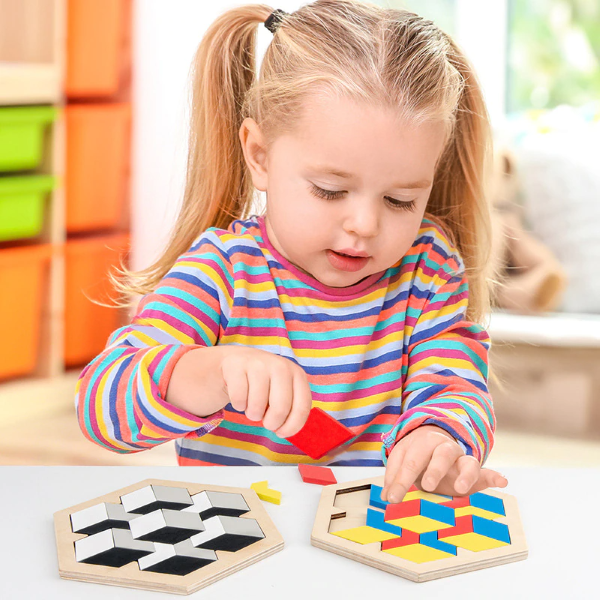 This jigsaw puzzle encourages children's minds to learn while playing. It is excellent for improving motor skills, logical thinking, and imagination. The puzzle works according to the Montessori method and keeps children engaged, helping to get rid of electronics. Our jigsaw puzzle will give kids a sense of accomplishment and pride while solving problems. While developing concentration, practical skills, and resistance, this game can also promote learning about colours, shapes, animals, and things.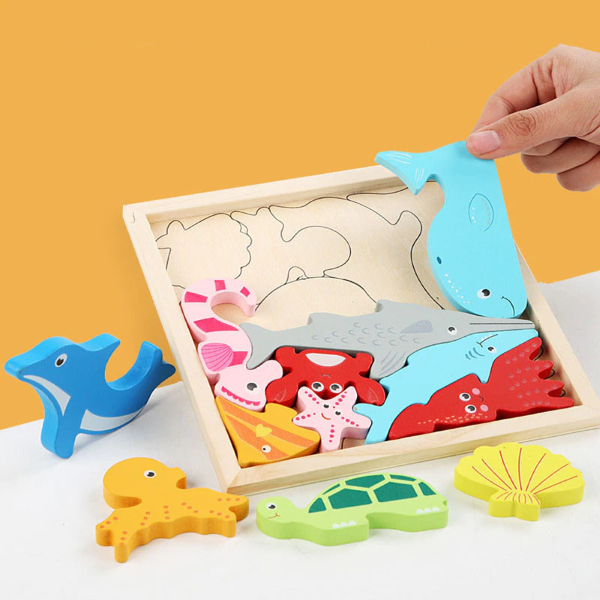 The puzzle can be played in various ways. You can pour out all blocks and use the brain to put them back at the fastest speed. Record the time to see if there is progress. Despite that, you can use colourful shape pieces to encourage your child to arrange them in any form. Besides, animal, food, and vehicle shapes can be used to teach kids colours and names of objects. You kid will not get tired of this puzzle as the colourful and cartoonish pieces attract anyone's attention.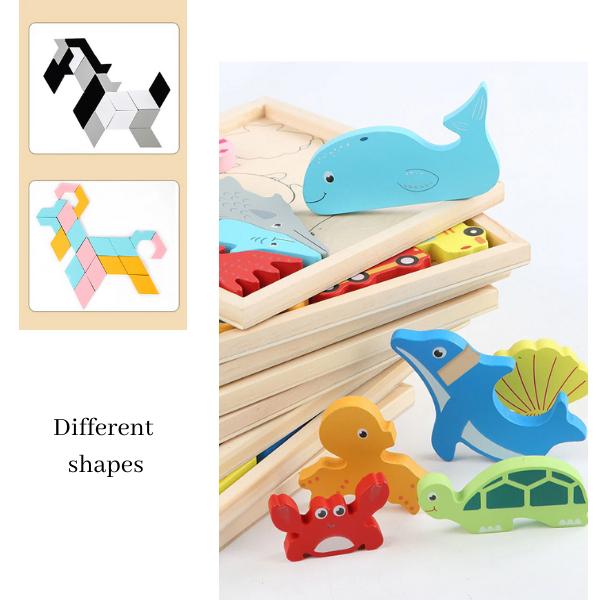 This puzzle will be an excellent gift for kids and families with children. It is also a good idea to cultivate parent-child relationships. The puzzle encourages the parent to solve problems together with the children to increase the affection between family members. Our jigsaw puzzle is suitable for children from 3 to 6 years old.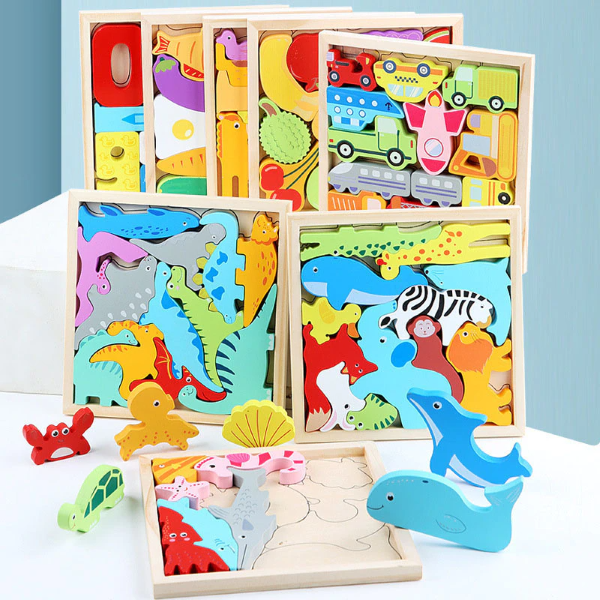 KEY BENEFITS:
✔️ STIMULATES CONCENTRATION — Working on this puzzle until completion requires much patience and concentration, which will indeed be developed.
✔️ IMPROVES MATH SKILLS — These puzzles teach children several basic math concepts as well. Plus, they also learn to categorise and organise pieces.
✔️ DEVELOPS CREATIVITY — Playing with the puzzles, kids can arrange them in different shapes. It encourages their imagination and creativity.
✔️ PROMOTES EYE-HAND COORDINATION — While playing with the jigsaw puzzle, your child will develop a keen relationship between their eyes and hands.
✔️ HELPS BUILT RELATIONSHIPS — This puzzle helps establish and improve social relationships with friends or family members. It encourages parents to solve problems with their children to increase family bonds.
PRODUCT SIZE:
Squares: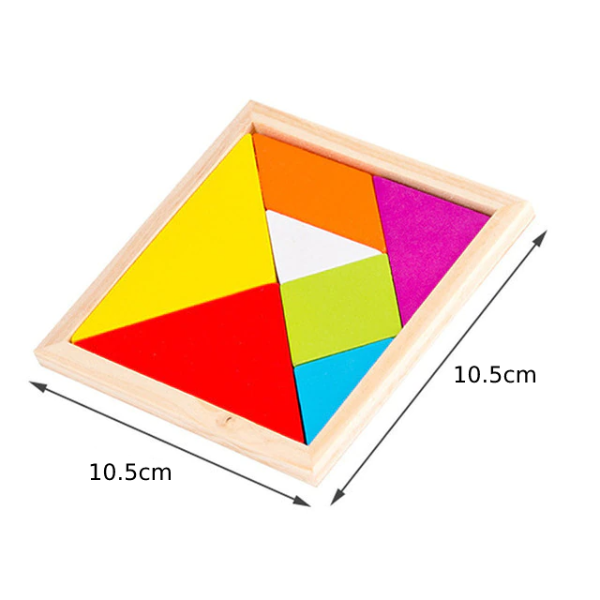 Heptagon: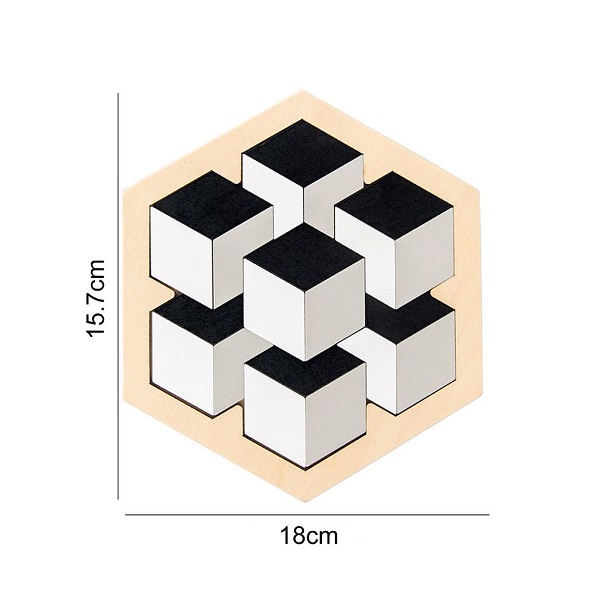 Hexagon 14.6 cm: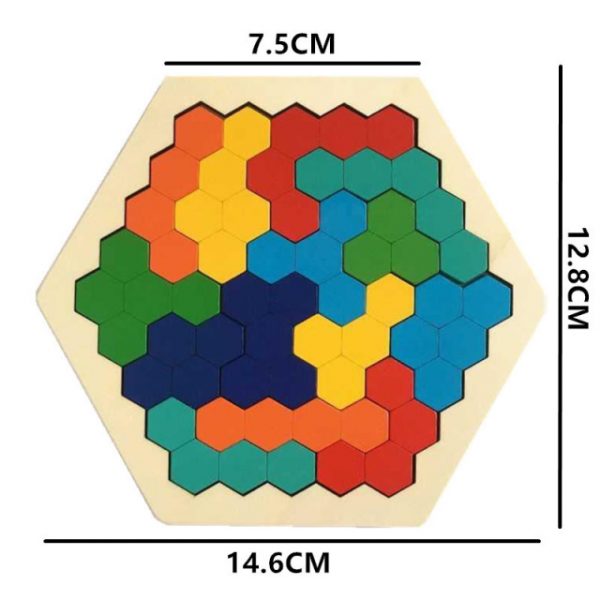 Hexagon 18.5 cm: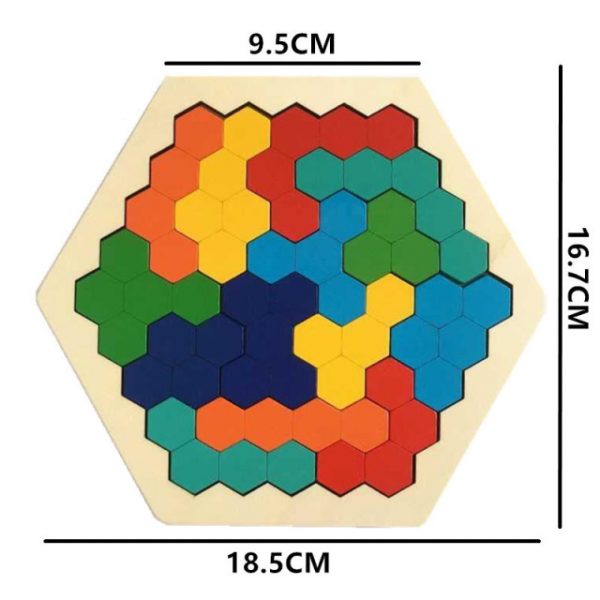 Dinosaurs, Animals, Food, Fruits, Numbers, Vehicles: