Give your kids a fun learning experience!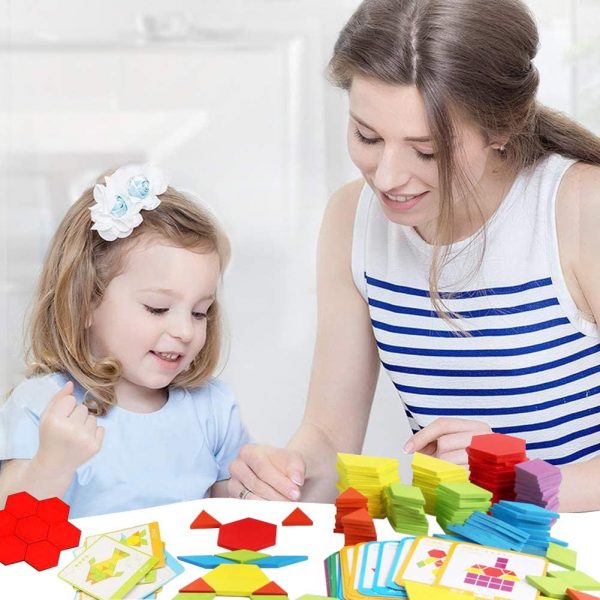 Wooden puzzle helps to develop children's intelligence and prepare them for school. They allow kids to enjoy classic math manipulation and learning activities. Plus, this game will help to distinguish and memorise geometric shapes. In other words, children will learn in a fun way through playing. This puzzle game is great for developing spatial awareness, colour recognition, hand-eye coordination, and problem-solving.
Made of high-quality wooden material, the colourful blocks are precisely cut to easily fit together in every possible shape, combination, and pattern. Plus, there are no gaps or holes that can hurt your children's hands. All details are laser cut without burnt laser marks and burrs on the edge. What is more, we use only non-toxic printing ink, so the puzzle will stay bright for a long time and will not fade.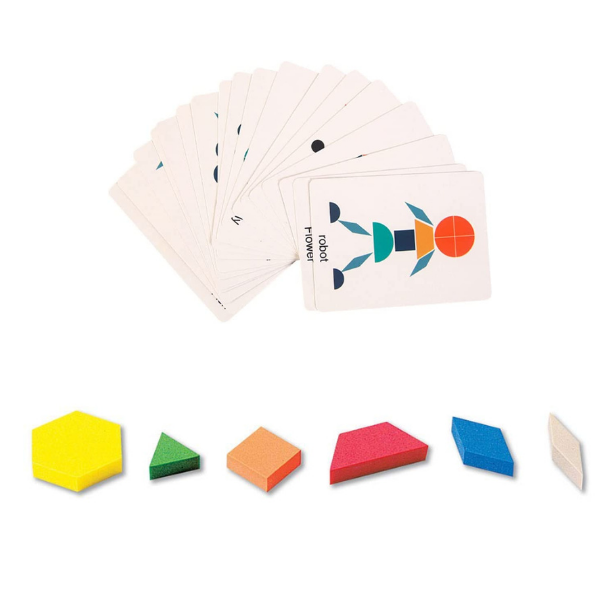 While children start building abstract designs, they learn about symmetry. The pattern blocks offer endless creative possibilities. Wooden puzzles are available in two types, one box contains 180 blocks of puzzles, and the second one has 155 blocks. The package includes reference drawings with beautiful and colourful patterns on both sides. Children can create flowers, cars, birds, animals, and whatever else they imagine. Our puzzle game is an ideal gift for kids from 3 to 7 years old.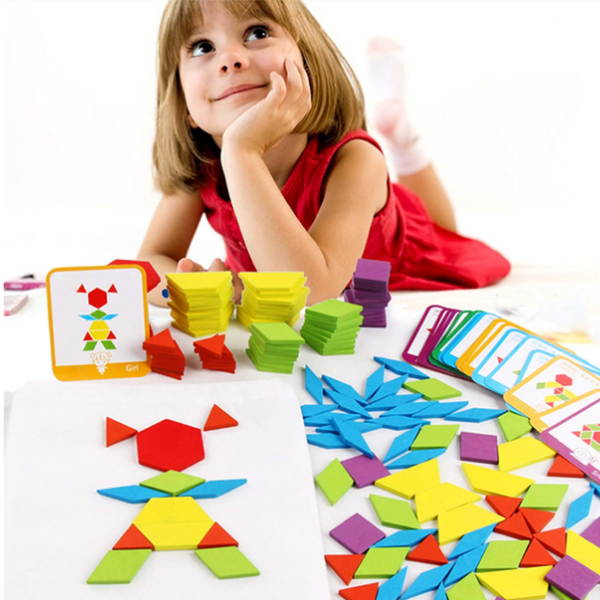 KEY BENEFITS:
✔️ IMPROVES CONCENTRATION — Working on the puzzle until completion gives kids the chance to work on one task uninterrupted and improves concentration and patience.
✔️ IMPROVES MATH SKILLS — This puzzle game teaches children several basic math concepts as well. While working with a puzzle, children learn to organize pieces and distinguish and memorize geometric shapes.
✔️ DEVELOPS CREATIVITY — Playing with these puzzles encourages imagination and creativity. Children can arrange the blocks in any possible form or combination they would like.
✔️ PROMOTES EYE-HAND COORDINATION — While playing with these puzzles, your child will develop a keen relationship between what their eyes see, what their hands do, and what their brain relates to this information.
✔️ DOES NOT INJURE CHILDREN'S HAND — The puzzle pieces are cut with a professional blade. They are round, smooth, and polished without burr, which is safe for little hands.
PRODUCT SIZE: