Develop your child's visual perception skills and hand-eye coordination!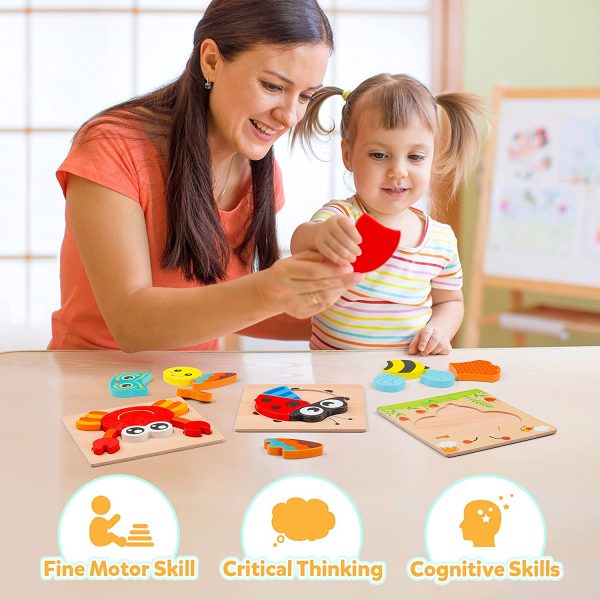 These Wooden Puzzles are one of the best parent-child games that develop multiple skills in kids such as physical, cognitive, and emotional ones. This easy matching game helps babies learn shapes and colours. They also memorize animal appearance and structure when combining all parts of puzzle shapes. Moreover, our Wooden Puzzles develop eye-hand coordination, fine motor, and problem-solving skills at the same time.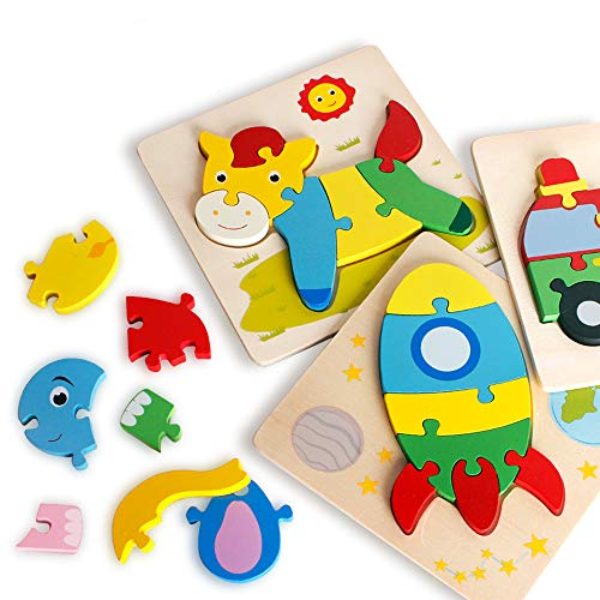 These wooden knob puzzles are made of extra-thick, high-quality wooden materials. The puzzle pieces are cut with a professional blade, round and smooth, polished without burr. It makes these puzzles absolutely safe for little hands. Also, they are durable and resistant to corrosion. We use only non-toxic printing ink, so your puzzle will stay bright for a long time and will not fade. The rich colour of the puzzle will always draw your little one's attention.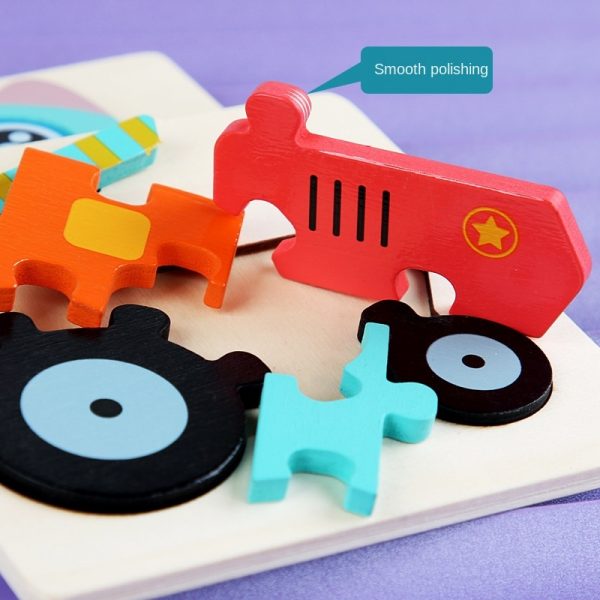 This puzzle teaches children about the concept of a 'whole' and that each piece is a fraction of a bigger picture. Puzzles are a very useful educational game that helps keep the brain active and healthy. This helps develop a sense of accomplishment that will serve the children well in school. Our puzzles are suitable for both boys and girls over 3 years old. It will be a great choice as a gift for families with children.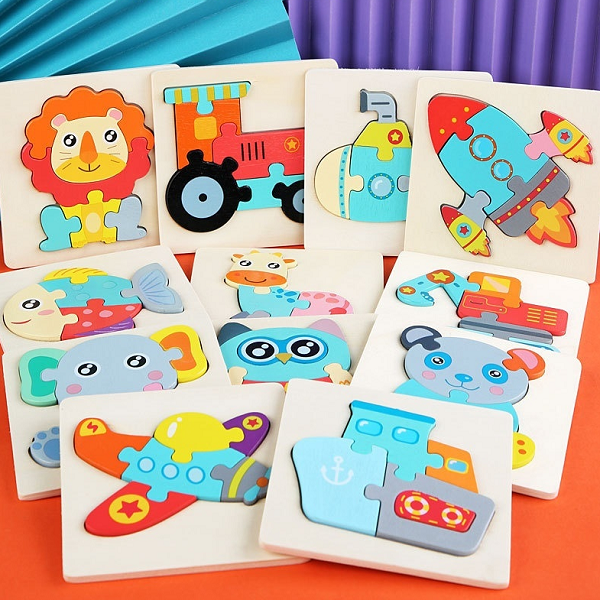 KEY BENEFITS:
✔️ BOOST CONCENTRATION — Working on this puzzle until completion gives kids the chance to work on one task uninterrupted and improve concentration.
✔️ IMPROVE MENTAL SKILLS — These puzzles not only entertain the kids but also improve their mental skills like figuring out which shape fits. This also improves their skills in identifying colours and animals.
✔️ DEVELOP EMOTIONAL SKILLS — While playing with these Wooden Puzzles, babies learn patience and are rewarded when they complete them.
✔️ PROMOTE EYE-HAND COORDINATION — Your child will develop a keen relationship between what their eyes see, what their hands do, and what their brain relates to this information.
✔️ DO NOT INJURE CHILDREN'S HANDS — The puzzle pieces are cut with a professional blade and polished without a burr. They are round and smooth which is safe for little hands.
PRODUCT SIZE: