Exercise your children's colour classification ability!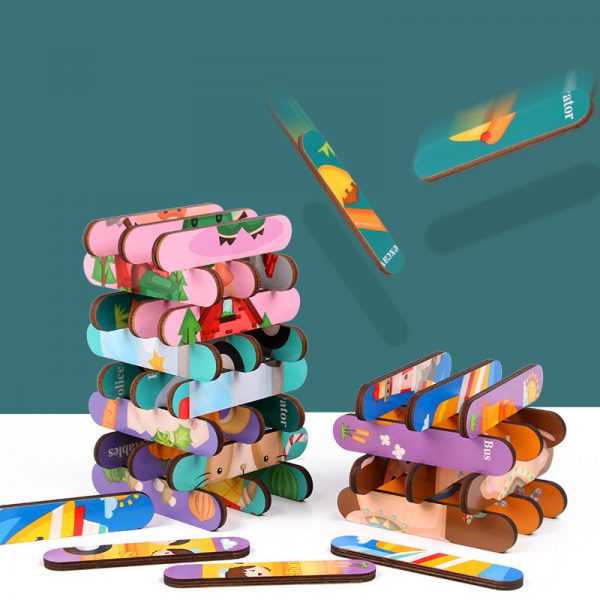 These bar puzzles offer the chance to work towards a goal at any age. With fun pictures and bright colours, our wooden puzzles are a favourite game among small children. They provide an array of developmental benefits so children can learn while playing. The wooden bar puzzles cultivate concentration, exercise practical skills, help fine motor development, and promote hand-eye coordination. More precisely, these puzzles improve kids' ability to recognise lines, shapes, and forms and understand the meaning of space.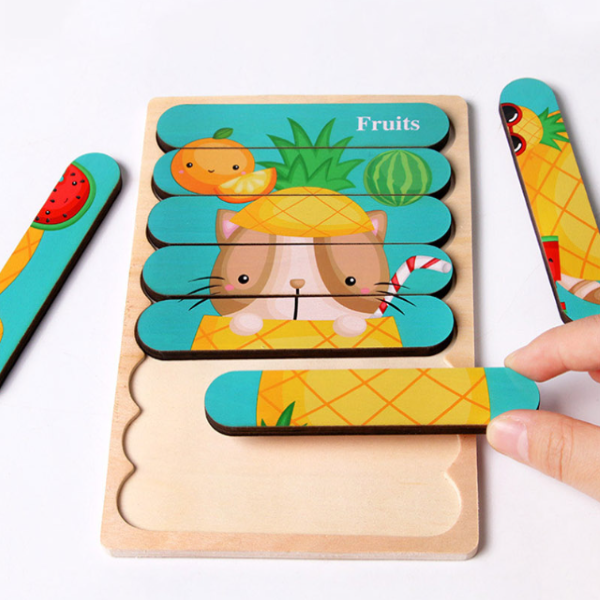 These wooden puzzles are made of extra-thick, high-quality wooden materials. They are round and smooth, which makes them safe for little hands. Also, they are durable and resistant to corrosion. The puzzle pieces are cut with a professional blade and polished without burr. We use only non-toxic printing ink, so this puzzle will stay bright for a long time and will not fade.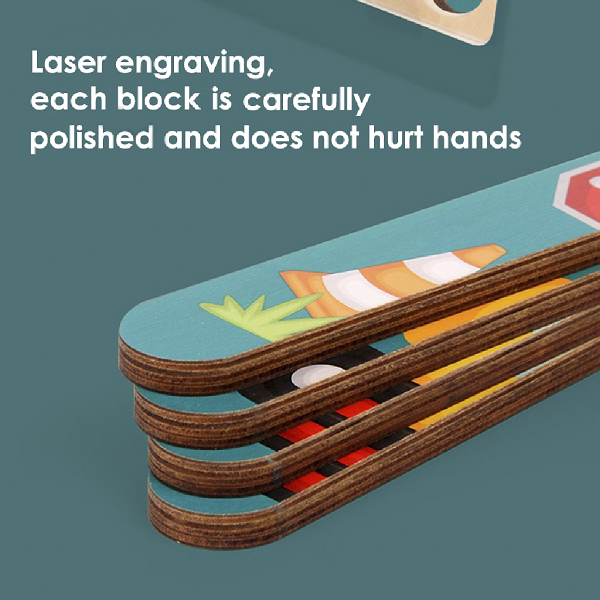 The bright colour and cartoonish pictures of the puzzle will always attract children's attention. To play, kids need to pick out eight figures pieces and then put them in sequence to make a cute animal, vehicle, fairy tale character, fruit, or ocean creature. Plus, if you have enough blocks, you can also play the balance battle! It is a meaningful game for children to play with parents, a fun game between siblings, and a new game with friends. The game is suitable for both boys and girls over three years old.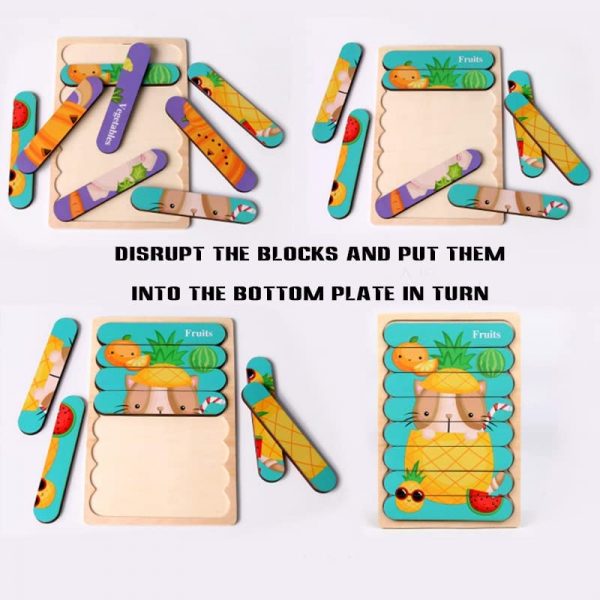 KEY BENEFITS:
✔️ INCREASES INTERACTION WITH PARENTS — This game will boost the time you spend with your children, giving all of you a fun and memorable time spent together while playing.
✔️ IMPROVES CONCENTRATION — Working on a puzzle until completion gives kids the chance to work on one task uninterrupted and improve concentration.
✔️ DEVELOPS MENTAL SKILLS — These puzzles not only entertain the kids but also improve their mental skills like figuring out which piece should go next. Moreover, it also improves their skills in identifying colours, animals, and even reading.
✔️ PROMOTES EYE-HAND COORDINATION — While working on the puzzle, your child will develop a keen relationship between what their eyes see, what their hands do, and what their brain relates to this information.
✔️ DOES NOT INJURE SMALL HANDS — The puzzle pieces are round and smooth. They are cut with a professional blade and polished without burr, making them safe for little hands to grasp.
PRODUCT SIZE:
Bike Train, Submarine Steamer, Excavator Trailer, Plane Truck:
Other variations: