Fight boredom or find a new movie to watch!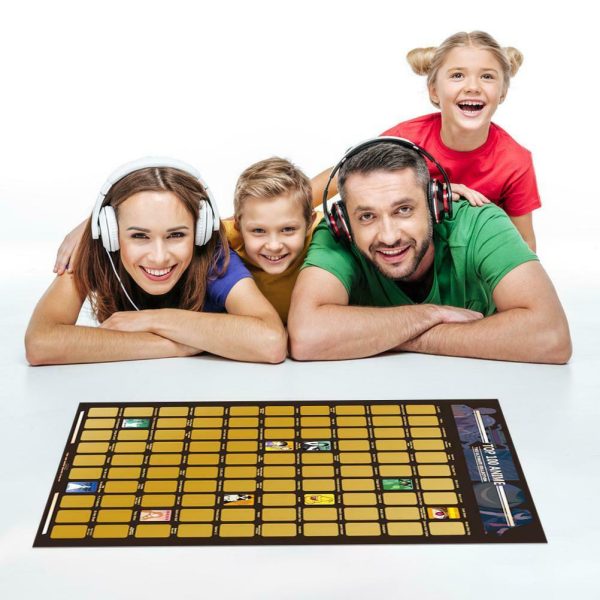 This 100 movies scratch-off poster with unique and funny icons is full of films loved by children and their parents worldwide. This poster features many films, including timeless classics, like "The Sound of Music," to award-winning modern animation. It's so exciting to scratch off the gold layer and find the icons of your favourite movie characters. With the movie poster, you can save your time and easily find the next good movie to watch together.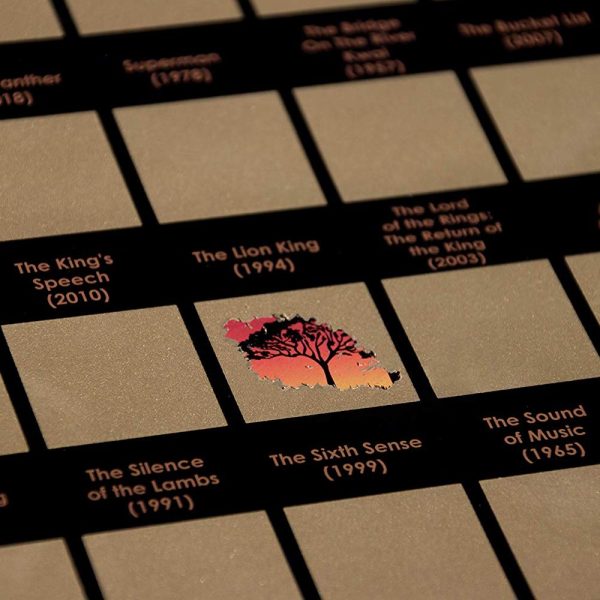 All the icons in this poster are carefully designed to fit each movie's fantastic themes and events perfectly. The poster with premium-quality gold foil is wrapped with a special silk paper to keep the scratch-off squares extra protected. You can use the scratching tool to remove the foil and reveal original unique, vibrant film icons that you will love. The poster does not cause creases and folds when you bend it with your fingers.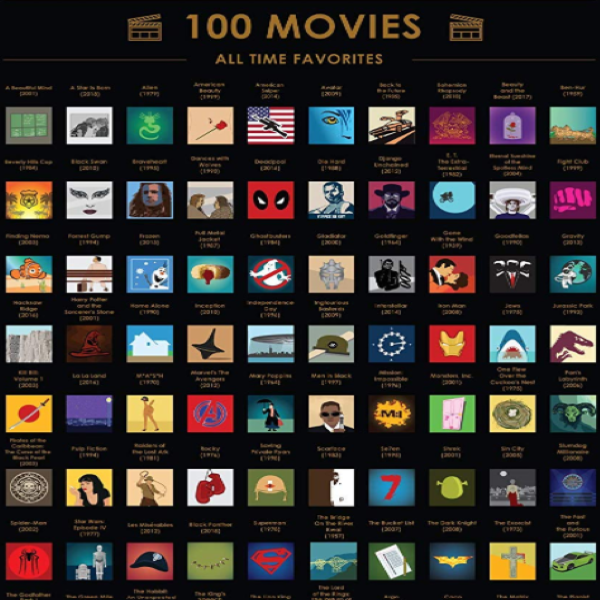 The iconic cinema poster can be a nice wall decor. It will enhance and liven up the kitchen, living room, or home theatre room. Since less is more, these minimalist icons are beautiful in their simplicity. What's more, it is a ready gift idea for movie lovers! The poster comes in a beautiful premium box, carefully hand-wrapped in a protective paper.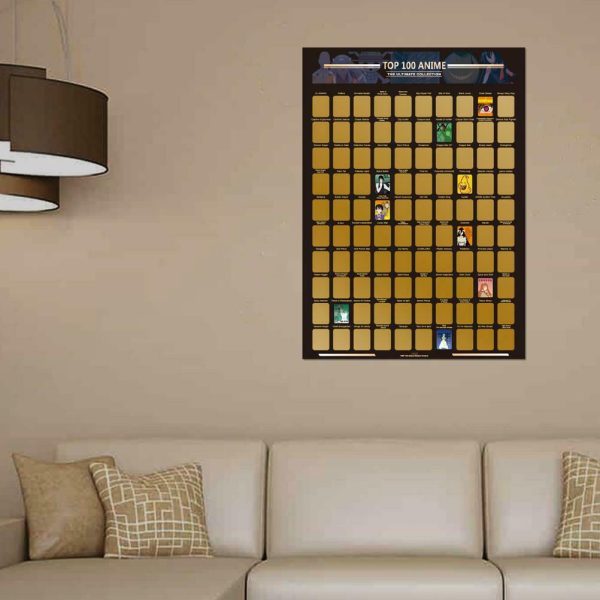 KEY BENEFITS:
✔️ GIVES A RANGE OF MOVIE IDEAS — This poster features a wide variety of films – from timeless classics, like "The Sound of Music", to award-winning modern animation.

✔️ EASY TO USE — Using the poster is simple. All you have to do is hang it on your wall, watch your movies, and scratch them off as you go.
✔️ EXCELLENT GIFT IDEA — Our poster comes in a beautiful premium quality box, which can be used as a gift, so you don't need to spend extra effort on gift packaging.
✔️ SERVES AS GREAT DECORATION — You can use it as a wall decoration. It will add the perfect texture to any room.
PRODUCT SIZE: