Scratch off our anime poster and give your room that unique and attractive touch!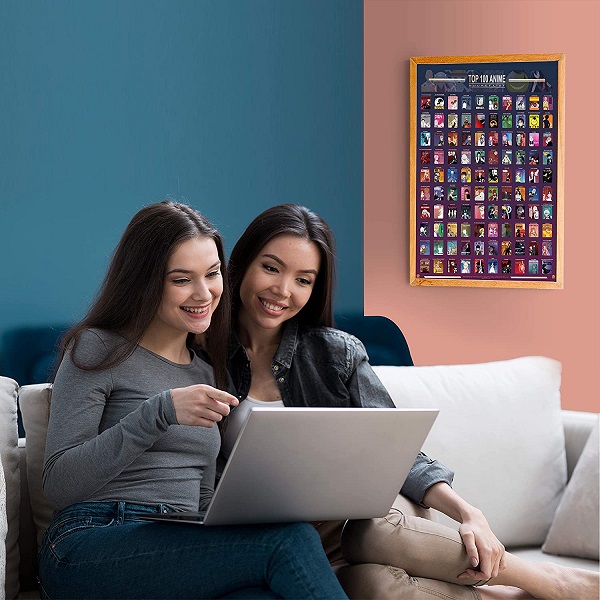 Our top 100 anime scratch-off poster will definitely encourage you to try new things! It features many of the all-time best anime series, starting with classic Pokémon and Death Note, and ending with the latest Demon Slayer. Whether you have been an anime enthusiast for years, or you are just this new world for yourself, this is a must-list to watch. It is the perfect way to go down your memory lane while tracking which of them you have already watched.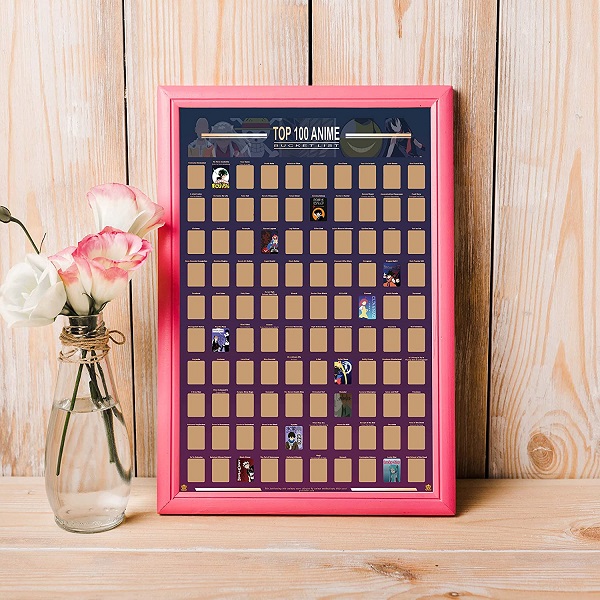 Every icon on the poster is uniquely designed to represent the heart and soul of each anime series. As you finish watching one of them, just scratch it off with a coin. The detailed and colourful icons combined with great titles will entice you to keep scratching off more! In addition, this poster will make a vibrant decoration for any room and style. You can easily hang it on any wall in your house to give your furnishings that charm and originality they missed.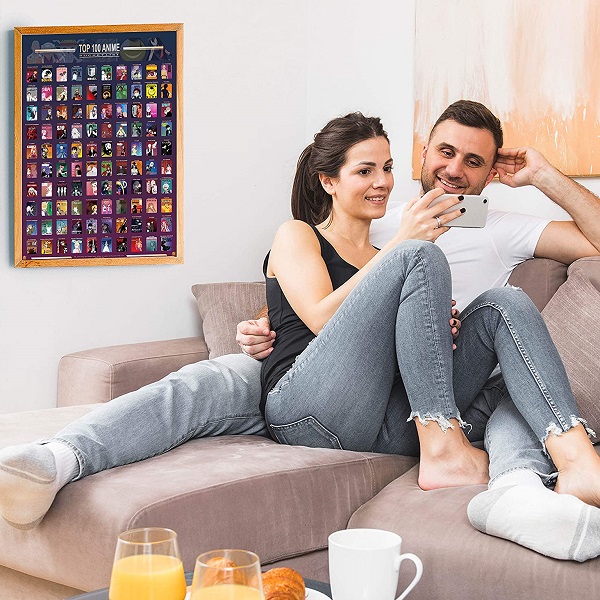 Our poster is made from 250gsm, which is the perfect thickness for the paper. Plus, it does not cause creases and folds when you bend it with your fingers. The poster also features a premium-quality glossy top layer to amplify its look and feel. Most importantly, our poster comes with sturdy tube packaging. It makes an excellent wrapping ready to be immediately gifted.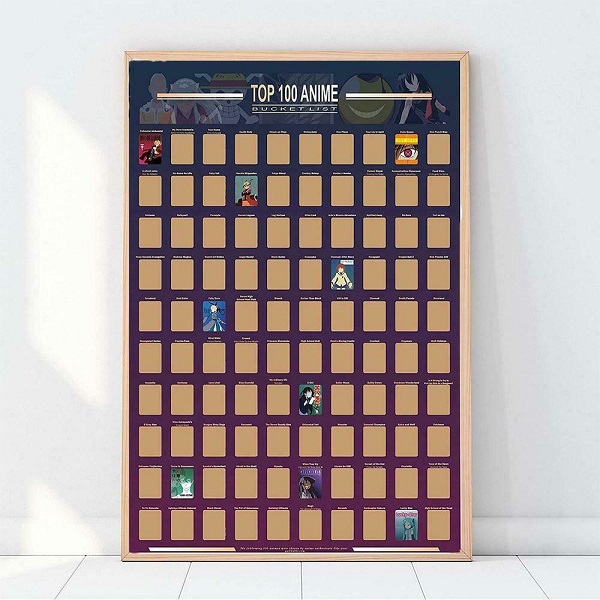 KEY BENEFITS:
✔️ COLORFUL & EYE-CATCHING DESIGN — The vibrant icons of our poster will make an attractive decoration for any room.
✔️ MOTIVATES TO WATCH MORE — Our poster will encourage you to watch all the animated series presented to make it as bright and colourful as possible.
✔️ GIVES A RANGE OF WHAT-TO-WATCH IDEAS — With this poster, you will stop wasting time thinking about what to watch in the evening. With it including 100 anime from old-time classics to the latest and greatest hits, you will never run out of ideas.
✔️ GREAT GIFT FOR ANIME LOVERS — This poster comes with a gift-ready tube packaging which would make an excellent gift for any anime enthusiast.
PRODUCT SIZE: